Good Morning my little cubs,
I hope you have managed to have a lovely weekend. As you know, I don't have something called a spleen (this is an organ near your stomach which helps you stay healthy.) That means that the doctors and nurses say I need to stay inside to make sure I am completely protected! I can't even walk my doggo during this time but luckily I can go out in my lovely garden. Here is a sunny spot I like to enjoy my lunch in when the weather is nice! I hope you have managed to get some sun on your faces.
I have loved the emails with pictures of your work. I am so pleased to see you are working hard and making your grown-ups proud. Here are some pictures I have received by email: (see Friday blog post for email address.)
WOW. Thank you to William, Kai, Kinga and Megan. You have made me smile such a big smile. Give yourselves 5 housepoints and note them down so that we remember when we are back in the classroom. 4 children out of 26, keep them coming darlings!
Did anyone watch the video of the zoo on Friday? I LOVED the red pandas but obviously my favourite animal to see was the sun bears!
I have done lots of research and found some links for you to enjoy while at home! You can look round the most AMAZING places from your living room like museums, galleries, aquariums, zoos etc. Ask your grown ups to have a look:
https://www.familydaystriedandtested.com/free-virtual-tours-of-world-museums-educational-sites-galleries-for-children/
https://www.goodhousekeeping.com/life/travel/a31784720/best-virtual-tours/
Here is a wonderful event Puzzlewood (we've been there!) are putting on:
https://business.facebook.com/events/139696420700754/?event_time_id=139696427367420
Keep an eye on this group. They are doing virtual family discos! https://www.facebook.com/totsdisco/
OKAY – let's start our work:
MORNING WORK
Here is some suffix practice:
MINI MATHS
Complete this little sheet and then check your answers.
ENGLISH
I loved how much Swallows and Amazons inspired you. Did anyone make a sheet tent? I would love to see more of your stories.
Today I would like you to pick your favourite film. For example some of mine are:
You are going to write a summary (an account which sums up the film). What happens in the begin, middle and end? What is the problem that happens? How is it solved? What are the characters like?


In the Central Park Zoo, a funny, striped zebra called Marty celebrates his tenth birthday but he is feeling sad because he is bored and wants to experience the wild. Alex is a strong, friendly lion who enjoys showing off to the public. He tries to cheer Marty up but Marty still escapes from the zoo. Alex, a tall, clumsy giraffe called Melman and a large, smiling hippo called Gloria find out he has gone to the train station. The four, along with some small, amusing penguins and two poo-flinging chimps, get caught by the police who shoot them with tranquilliser guns. They are put on a ship on the rough, blue sea. The enormous ship is seized by the naughty, clever penguins and the four main characters fall into the sea and end up on an island called Madagascar. It has sandy beaches and a beautiful, colourful jungle. They soon come across a group of singing, dancing lemurs who decide to make friends with them so that they can protect them from 'the fossa.' King Julian is so funny and sings 'I like to move it move it'. Marty is so happy and loves the wild and Gloria and Melman soon join him in enjoying the island. Alex cannot get used to living without steaks and hunger sets in and he loses control and attacks Marty! He bites him on the bottom! Alex banishes himself to the bad side of the island.
The penguins went to Antarctica and hated the cold so they arrive at Madagascar. Seeing the chance to get Alex and his friends back to New York, Marty crosses over to the predator side and attempts to convince the starving Alex to come with him but Alex is scared he will attack Marty again. The scary, sharp-toothed fossa attack Marty, and Alex overcomes his predatory instincts, rescues his friends, and scares the fossa away from the lemur territory forever. The lemurs love Alex again and the penguins feed him sushi. As the lemurs wave the ship goodbye, the penguins decide not to tell them that the ship has run out of fuel. 'Just smile and wave boys, smile and wave.'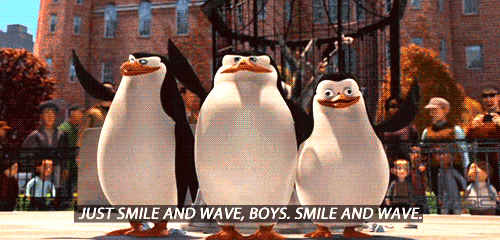 YOUR TURN. Check you are using all of the methods we know to make a sentence both interesting and correct.
BREAKTIME
Spend 20 minutes out in the fresh air or if this is not an option, open all the windows and try this workout, have a big glass of water and healthy snack too.

GUIDED READING

https://www.booktrust.org.uk/books-and-reading/have-some-fun/storybooks-and-games/hairy-maclary/
Read this book to your grown up taking special care to use your phonics to decode any tricky words. After you have finished, let the audio read it to you. Can you collect the rhymes as an extra challenge?
MATHS
We haven't done these for a while.
Why not try using a bar model to work some of them out?

HAVE A GO SUPERSTARS!
LUNCHTIME
Have a healthy lunch, a big drink of water and a run around outside. Here is a brainbreak video to get you started!
PHONICS
We know what a syllable is. Lets remind ourselves with Blazer Fresh!
Read and then clap these sybllables:
Roll a dice (if it is a 6 roll again) or choose a number between and including 1 and 5. Write a list of as many words made up of that number of syllables as you can in 15 minutes. How many did you get?
AFTERNOON lessons – Art
ART
Remember Wassily Kandinsky?
This is one of Kandinsky's most famous paintings, it was not actually meant to be a finished picture and was a small study on how different colours go together and how they can make us feel. Colour was the most important thing to Kandinsky. He felt it was the paintings 'soul.'
Divide your page into 4 with a ruler and try copying the colours and sizes of four of your favourites?

Now I want to pick your own colours (No, rainbow is not a colour). Choose 2 or 3 which you want to test together. Have a go at your own 4 Kandinsky circles. Send me the results if you can.
And finally. Because I miss you:
See you tomorrow mice.
Miss Inman xxx